Tony Foster Journey 15 | 2010–12 | 32 artworks
Sacred Places: Watercolour Diaries from the American Southwest
Painting locations: Arizona, Colorado, New Mexico, Utah
This Journey documents Foster's research and travel to the Four Corners region of the American Southwest as he painted landscapes deemed sacred by Native Americans, Catholics, New Age practitioners, and Mormons.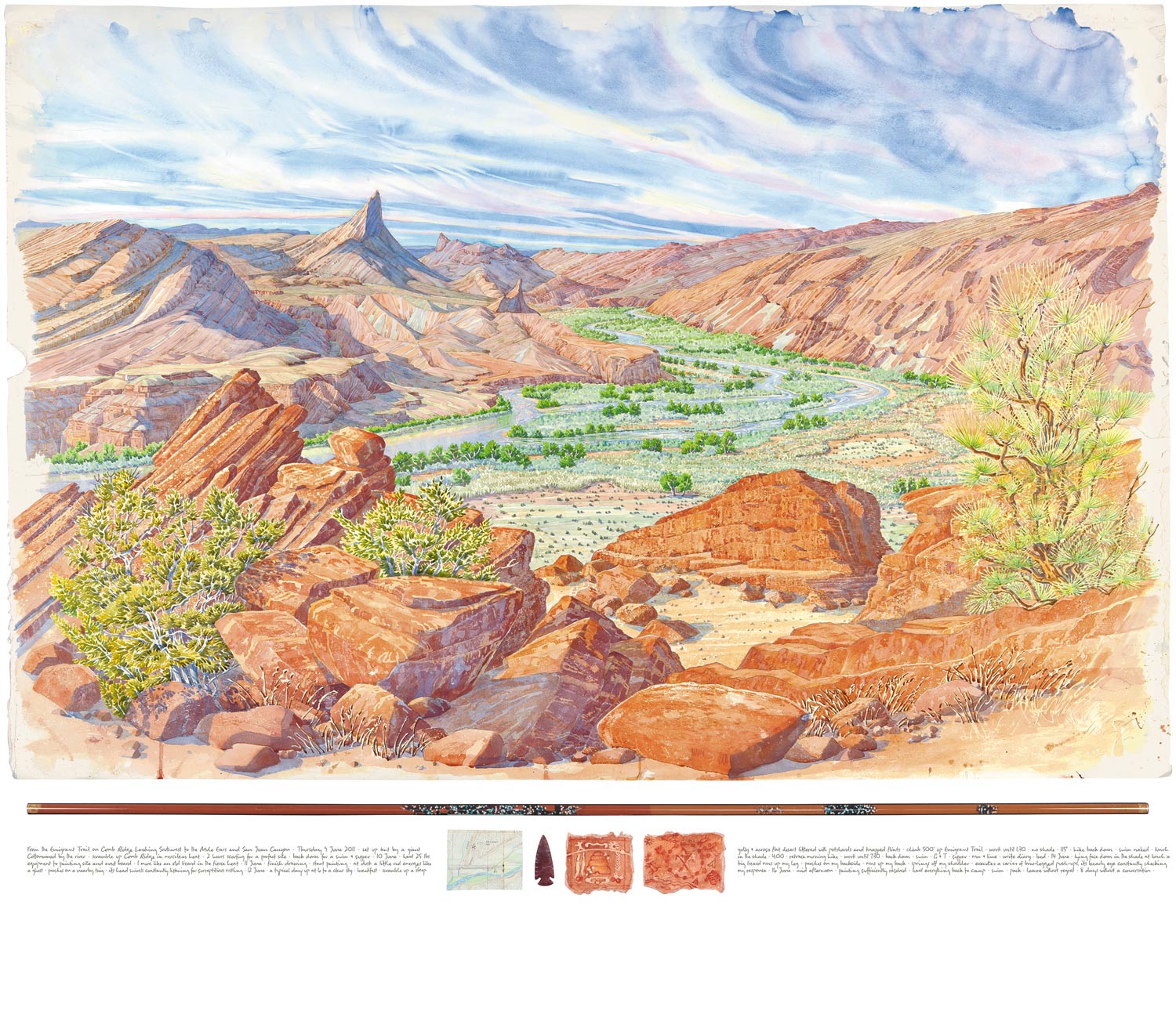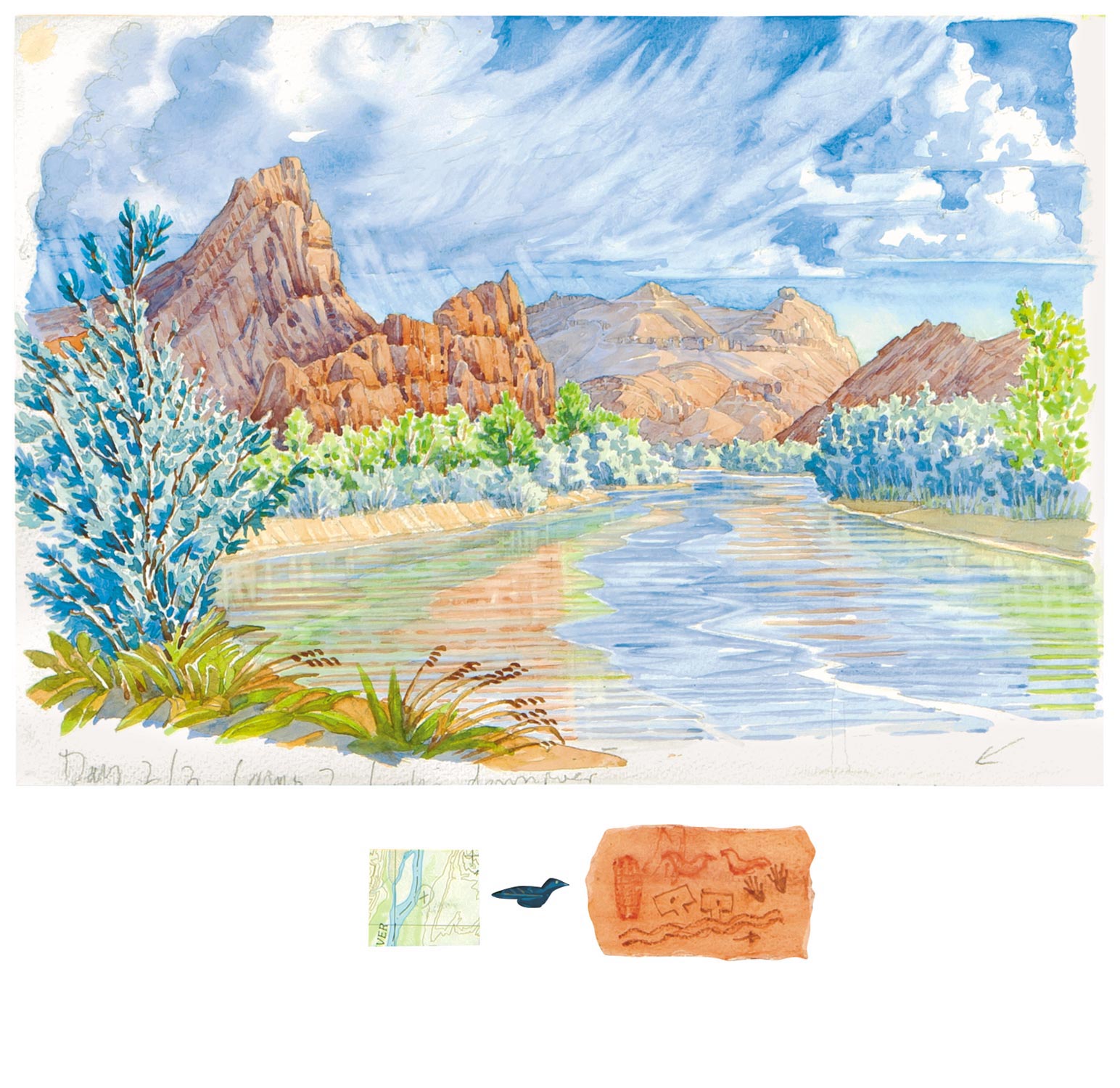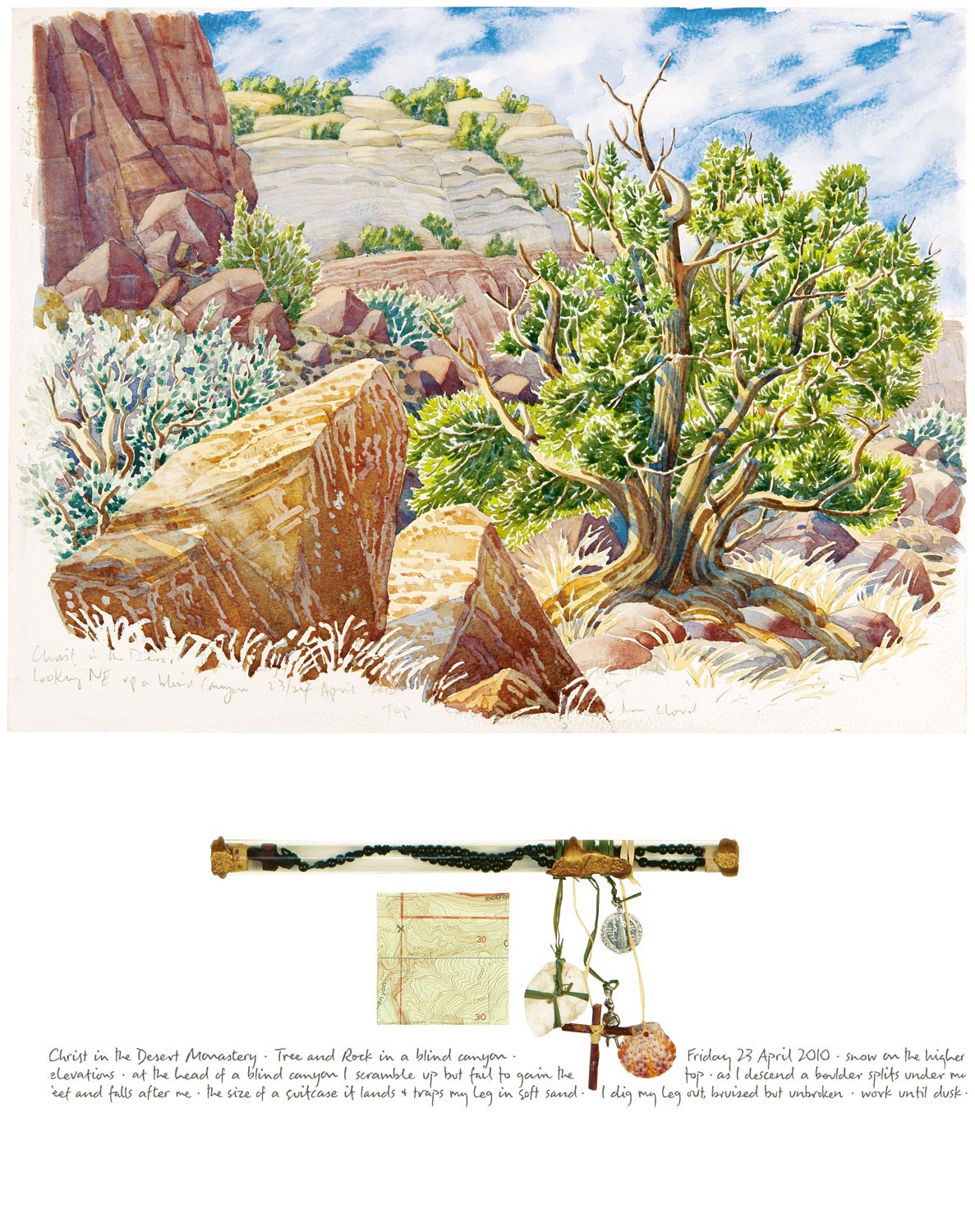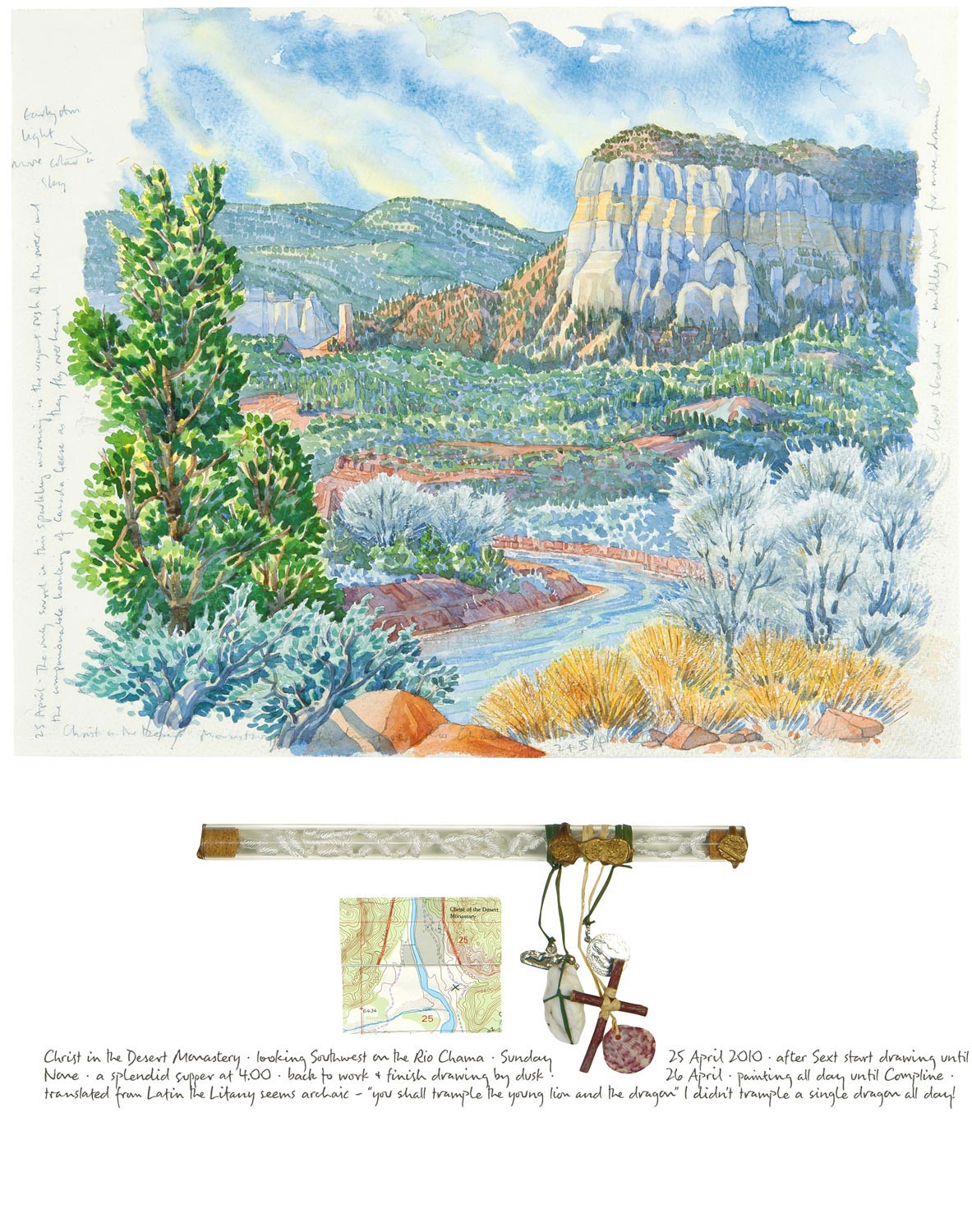 Painting locations
United States

Arizona
Colorado
New Mexico
Utah
Exhibition Catalogue
The Sacred Places: Watercolour Diaries of the Southwest catalog contains detailed information about and reproductions of Tony Foster's artworks comprising his 15th Journey.
Download a PDF of the softcover exhibition catalogue.
Past Tour locations
2012–present
Gerald Peters Gallery, Santa Fe, New Mexico
Museum of Northern Arizona, Flagstaff
The Foster, Palo Alto, California (ongoing)
Videos
Watch videos about Tony Foster's concept for Sacred Places, his process, and the extreme conditions he faces painting on site.
Other Past Journeys
Click on any journey to get more information.